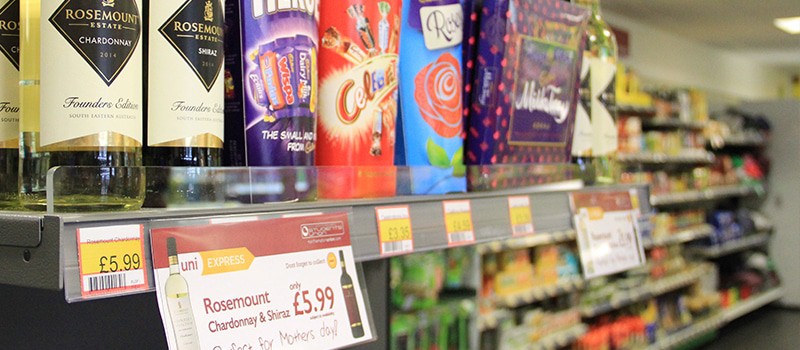 Shopping
Looking to buy your day-to-day essentials at affordable prices? Then, make sure to pop along to one of our shops – either UniExpress on Park Campus next to East Halls or The Store at The Platform Club in Northampton town centre.
The two shops have everything you may need, whether you're looking to grab a quick lunch, stock up on stationery or buy University-branded clothing.
We offer a huge range of food, including sandwiches and snacks, many of which are part of our meal deal. And if you're running low on stuff like bread or toiletries, you can buy those too. Our shops are also the places to get our student-wear, with a range of University of Northampton hoodies, t-shirts and sweatshirts available.
The opening hours are:
UniExpress (Park)
Monday-Friday: 8am-8pm;
Saturday: 10am-6pm;
Sunday: 10am-4pm.
The Store (Platform)
Monday-Saturday: 9am-6pm.
For any enquiries relating to the shops, please contact either Brian Reddick or Lucy Gunn, our Retail Supervisors.