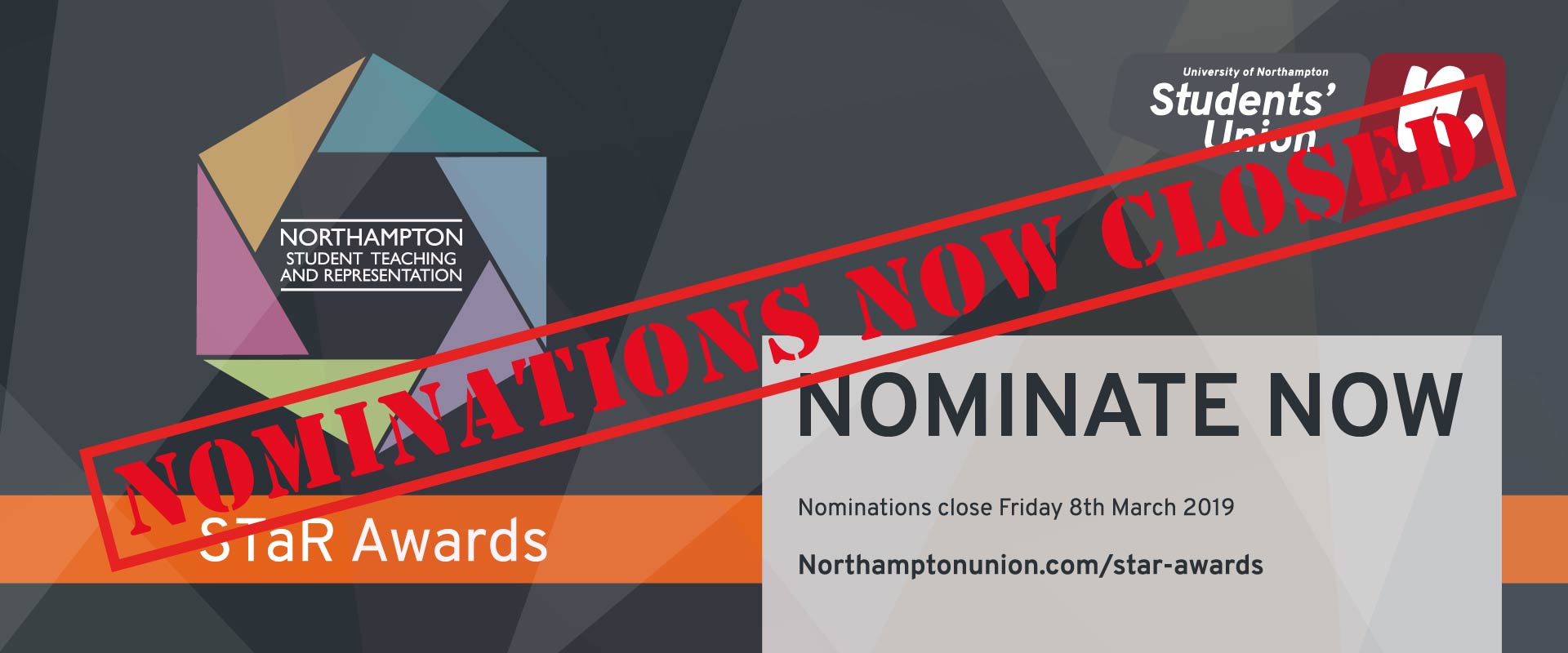 STaR Awards
The Northampton Student Teaching and Representation (STaR) Awards are held annually in partnership between Northampton SU and the University of Northampton. The Awards are student-owned, with each category and criteria being determined by students, as well as nominations, shortlists and eventual winners.
The STaR Awards are held in high regard across the University of Northampton. They not only offer students a route to recognising outstanding teaching/learning and support/enhancement of the student experience, but also provide inspiration to University members of staff.
They also offer University staff an opportunity to recognise the exceptional work and contribution that Course and Faculty Advocates make to the student experience.
Objectives
To give students the chance to celebrate academic services and support staff, who have made an outstanding impact on their university experience;
To encourage the sharing of best practice and inspire University staff to develop their practices and so achieve excellence in Teaching and Learning, Personal Academic support, use of technology/innovation and encouragement of Equality and Diversity;
To allow University staff and students to acknowledge excellence in Representation through the nomination of Student Course Advocate of the Year and Faculty Advocate of the Year;
To celebrate excellence across the University.
Process