21st November 2019
Katy's Vice President Welfare Blog (November)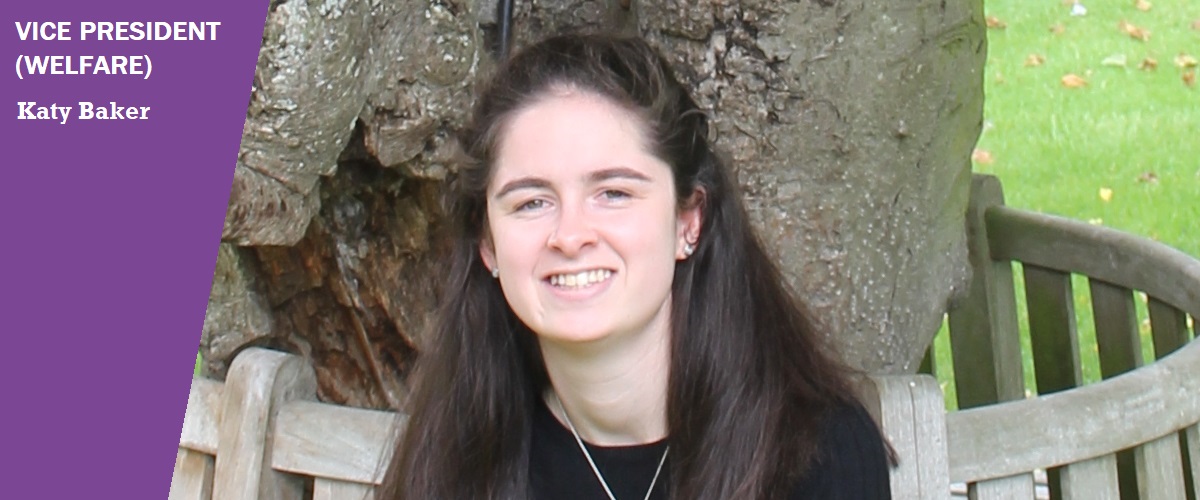 Katy Baker
21/11/2019
World Mental Health Day
'World Mental Health Day is there to raise awareness of a group of illnesses that affect many people every year as well as those who care for them. World Mental Health Day also recognises the different individuals, charities and organisations who support people and loved ones with mental ill-health.
On World Mental Health Day (10/10/19) different charities and organisations came in to the Students' Union to show the importance in getting support for mental health, the different situations people can get in to such as alcohol and drug misuse and different types of help e.g being in hospital, counselling and group support. As well as having visitors here, the pet therapy dogs came in because as well as being very popular, there is plenty of evidence that suggests how much pets can help reduce stress and anxiety and the dogs are very popular each week.
We also wanted to show how much we want to reach out to students who are struggling and be able to signpost them to other services if necessary e.g University services or external charities such as MIND, Lowdown or Samaritans. Since the mental health fair in the Students' Union, we are getting some members of sports and societies mental health first aid 'aware', a short course to what to look out for in your peers and the different types of support available.
We have also introduced 'pledge cards' to sports and societies. This is where each group makes 3 or 4 pledges to show that they are thinking about wellbeing and doing activities or events to support members throughout the year. Some groups have thought of holding sober socials, doing charity events and getting involved with campaigns.
There are lots of different support services available for you at University and the Students' Union. From SU Mental Health First Aid trained staff to the Counsellors at the University, we are all here for you'
Katy