25th October 2020
#BreastCancerAwarenessMonth
Breast Cancer Awareness Month
Throughout the month of October, I have been working alongside the breast cancer charity Coppafeel! to raise awareness amongst the student population about the early signs and symptoms of the disease. At the start of the month I distributed Coppafeel materials around campus, specifically in the female toilets and showers, which highlight the early signs of breast cancer and provide advice on how to check yourself. These materials note the most common signs;

◦ Changes in skin texture/dimpling
◦ Lumps and thickening
◦ Nipple discharge
◦ Nipple inversion/changing direction
◦ Armpit/collar bone swelling
◦ Constant/unusual pain in breast/pit
◦ Sudden change in size/shape
◦ Rash/crusting around nipple





Next, I used my Facebook page 'Erin Laste - Women's Officer at UON' to share videos on how to check your boobs or pecs regularly to spot any changes early on. The key to checking is to know what normal feels like for you, and to make sure you check yourself regularly. Everyone has breast tissue and therefore anyone can develop breast cancer, so regardless of your gender, it is important to feel yourself!

Mid October I reached out to Coppafeel once again to arrange a 'Boobette' to speak to students and engage them with their own experiences of breast cancer. The lovely Olivia will be joining us via Zoom on Wednesday 28th October at 4-5pm to discuss all things breast cancer awareness. This chat will cover personal stories of the disease, facts and myths, signs and symptoms, the work of Coppafeel, and guidance on self-checking. To find out more please click here.

Finally, towards the end of the month I will be looking to set up a uni boob team with students who are passionate about raising awareness and fundraising for this amazing charity. Fundraising generates a significant part of the charity's income and supports the vital work they carry out. This team will be in charge of organising and hosting fundraising activities throughout the year; whether it's a Coppafeel night at Platform or a bake sale each term anything helps!



If you or someone you know is interested in getting involved then please contact myself through my Facebook page 'Erin Laste - Women's Officer at UON' or via email at [email protected]

If you can't commit to volunteering your time you can support the cause by shopping through Coppafeel partners collections, all of which a portion of the product price goes to the charity. These partners include Missguided, Avon, George, Lounge, PLT, Missoma, Boucleme, Simply be and Kate McIver skin.

Check out their website for further info and for fundraising materials - https://coppafeel.org/ - thanks for reading!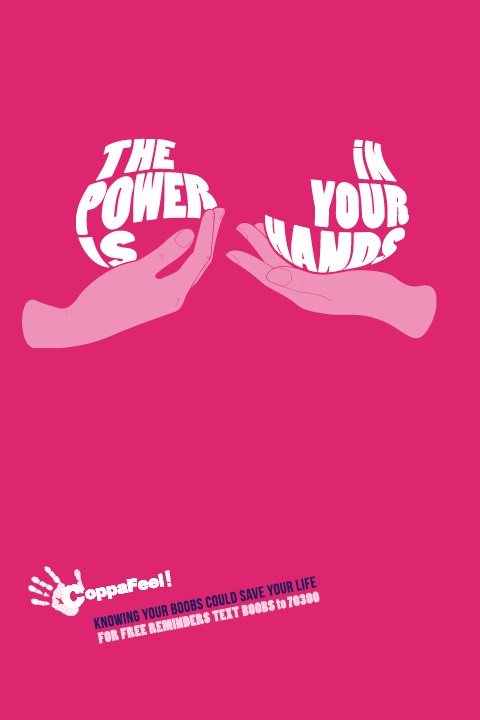 -Erin Laste, Womens Officer