12th March 2019
Elections 2019 Winners
The results are in and we can now announce our new Student Executive Committee for the 2019-20 academic year. If you want more information on their priorities next year, please click the link to their full manifesto.
Sabbatical Officers (Taking office on 1st July 2019 until 30th June 2020):
President: Gemma Lovegrove
- Development and better awareness of the support services that the Union provides for students, make our offerings relevant and integral to its members.
- Continue to work to deliver on Wednesday Free for Fixtures policy. Additional non-competitive sports to enhance relationships with their Union.
- Awareness of elected officers, their aims and impact of their work, including updates to allow the student body to understand how they are working to support you.
- Asking more questions on what you the students need and want, to form strong understanding of the Student body and the to develop policy as a collective.
- Utilise and promote study spaces – increase engagement in the areas. Give students more reason to study after lectures on campus.
VP (Union Development): Ryan Bradshaw
- Ensure Sports, Societies and Volunteering Groups remain FREE
- Encourage and support students undertaking employment and work experience opportunities.
- Launch at least 10 new Events that cater to the wide variety of Students.
- Raise awareness and challenge the stigma around mental health.
VP (Welfare): Katy Baker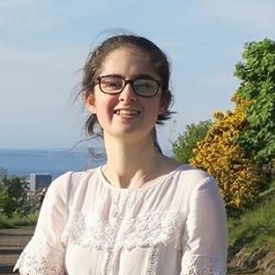 - Hold mental health panels led by lecturers & charities and to train the residential life team in mental health first aid.
- Provide healthy recipes which are easy & cheap to make; create a food bank for students to swap perishable foods with other students.
- Support for international students with adapting to the Uni and the town. Help them engage with the Students' Union & hold events for them.
- Meet regularly with the UoN Police team to make sure all students feel safe across all campus'.
- Have weekly drop-in sessions so students can come to me with any concerns e.g. housing, budgeting, mental health or welfare in sport.
VP (Education): Cameron Vanloo
- To encourage the university to bring in more graduates to help guide students through their university experience
- To build in more local and community based opportunities for students to develop their skills.
- Working to build a stronger communication platform for students to engage with personal academic tutors and fix problems.
- To work with library team to resolve fines as well as expanding on seating and plugs within the learning zone across waterside campus.
- To develop a frame work to support staff with helping students with mental health and breaking down the stigma of mental health.
VP (BME): Tre Ventour
- Introduce a support group where students can talk (without judgement) about being of colour and British in the 21st century.
- Liaise with local organisations to deliver events. Such organisations can include: NREC, NBHA, Changemaker Hub and Lemon Pop Workshops.
- Introduce a monthly book club, reading BME authors while discussing BME topics based on what's being read.
- Introduce a monthly film club where films will be watched and discussed, in collaboration with Northampton Filmhouse. It's about seeing yourself reflected.
- Take students on trips to events. e.g. a panel with Nikesh Shukla, or The Black Verse – a poetry night in London made by Black poets to promote Black poets.
Part-Time Officer (Taking office on 1st April 2019 until 31st March 2020)
LGBTQ Officer: Paul Dinsmore
Changemaker Officer: Katerina Nurcellari
Disabled Students' Officer: Catriona Doyle
BME Officer: Joshua Olasehinde
Postgraduate Research Officer: Anthony Stepniak
We would like to take this opportunity to thank all of the outgoing officers for their hard work and dedication in representing the views of their fellow students over the 2018-19 academic year, and wish those that are leaving us all the very best in their future endeavours.