Instructions on how to become a member of the Students' Union
Updating your Students' Union membership is easily managed and can be done within minutes.
This self-service guide will help you update your Students' Union Membership.
1. On your chosen browser, please type/copy and paste https://uon.saasiteu.com

2. Once on the page, click onto "Sign in with UON ADFS". This is highlighted down below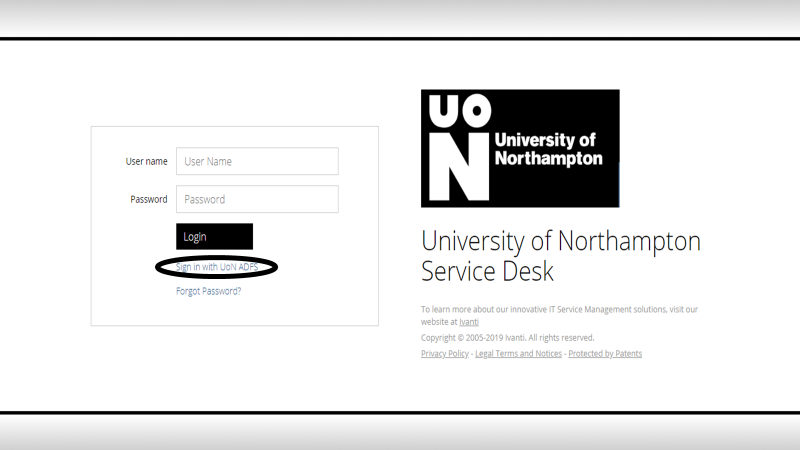 3. Once you have signed in with UoN ADFS, the site will direct you to the UoN Self-Service Desk. The Self-Service Desk is an easy way of logging an IT incident or issue as you can do it from the comfort of your residence. This is know as logging a ticket and you can find this in the middle of the page below.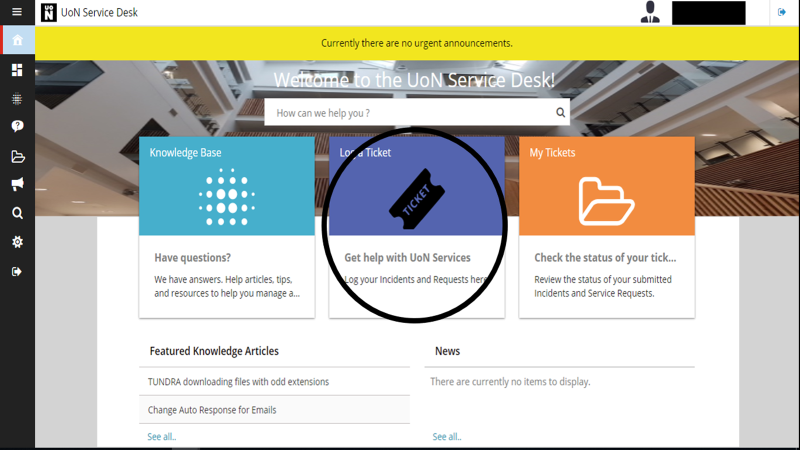 4. Once you have clicked onto "log a ticket", scroll all the way down to the bottom of the page and you will find on the catalog "Students' Union Membership Change". Click onto the icon and select "Request". For visual details, see below.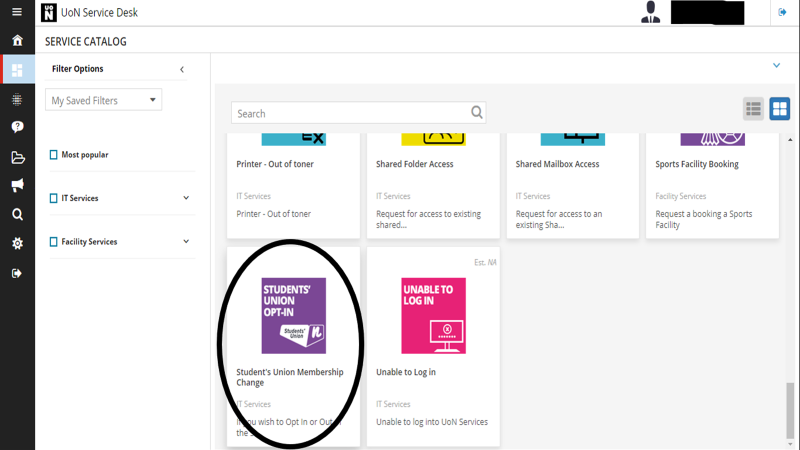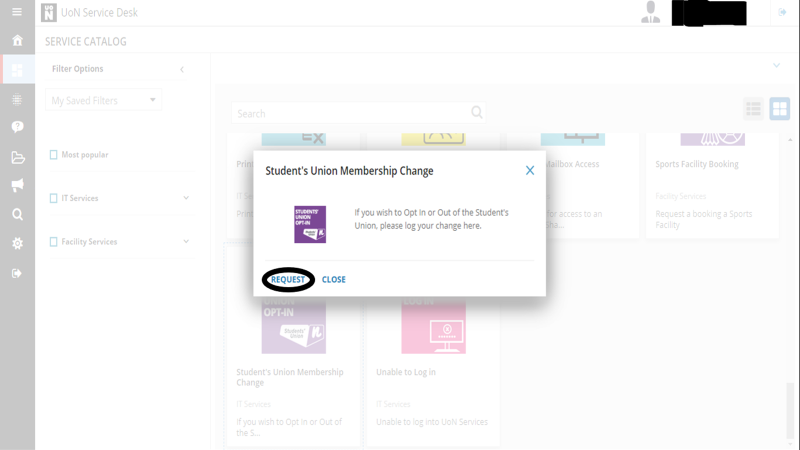 5. You will need to enter your student details which includes:

Name;
Student No;
Course;
E-Mail
Once you have entered your details, please choose "Review and Submit" and then "Submit" again. Please see below for visual purposes.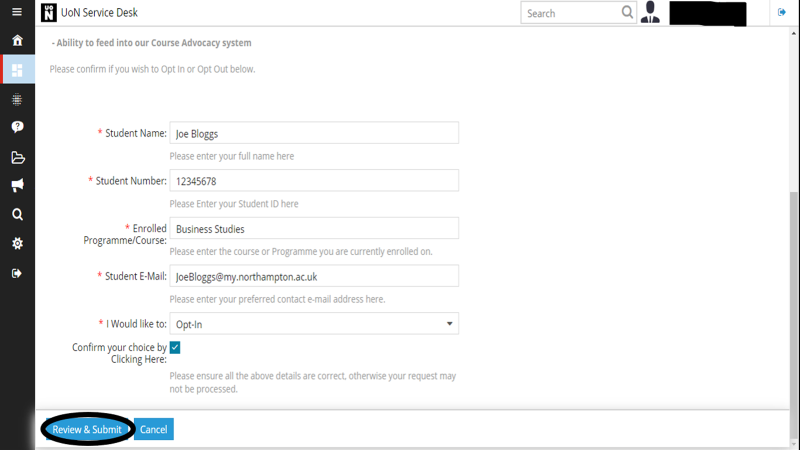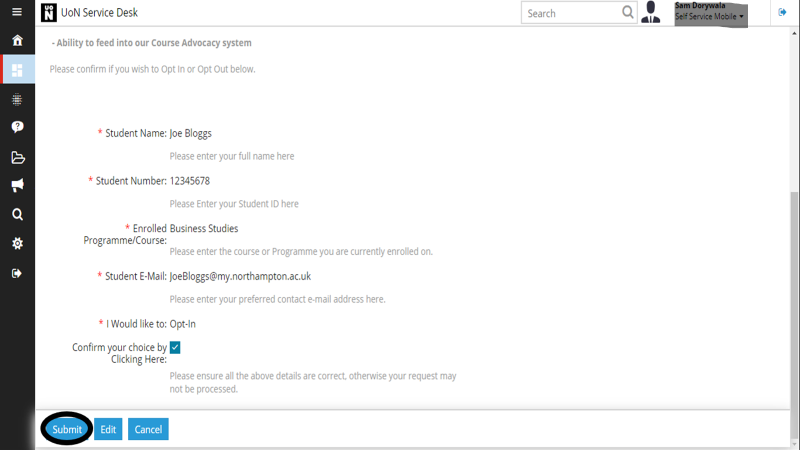 Should you encounter any issues regarding the changing of your SU Membership, please email [email protected] and it will be passed onto the relevant staff member.
Logging into the Students' Union
1. If the message reads the following:
Try one of the following steps:
a. Open an Incognito Tab and attempt to log in
b. Use a different browser you haven't tried to log in with before (Chrome, Edge, Firefox, Safari, Internet Explorer)
a. Go into your browser's history section and clear the Cookies and other site data for the last 4 weeks/All Time
2. Try logging in again. If this doesn't work, fill out the form on the URL: https://northamptonunion.com/contact-us/opt-in-support